Dr. Ezhamkulam C Samkutty
Ezhamkulam Chacko Samkutty was born in June 1949. His parents N. M. Chacko and Chinnamma brought him up in a spiritual environment in the village of Ezhamkulam (Adoor, Pathanamthitta District). Having received his B.A. in English literature from Kerala University (Catholicate College, Pathanamthitta, 1970), M.A. in English from Arkansas State University (1973), and Ph. D. in British literature from University of Louisiana (1978), Professor Samkutty has been teaching college-level English literature full-time in Mississippi and Louisiana since 1978. Since 1988, he has been a faculty member in the English Department at Southern University, Louisiana, USA.

His novel Palam Thettiya Theevandi (Derailed), first published in 1983, has reached twelve editions with 105,000 copies in 2013. Another book Bhayappedenda (Fear Not)has reached 75,000 copies. A third book Madhyasthar Aakaruthe (No No to Human Mediators) has reached 71,000 copies. His two tracts titled "What if There is No Heaven or Hell" and "Today's Liberal Churches and Tomorrow's Problems" have reached 400,000 copies and 150,000 copies respectively. He has never accepted any royalties for any of his books. A large number of books are distributed free of charges, using part of his and his wife's salaries, as well as donations given by believers who appreciate his literary endeavors. Sale proceeds from books are donated back to the production of moral literature.

Professor Samkutty served as a weekend evangelist in the 1980s and 1990s traveling on weekends and on holidays to preach in Keralite churches in America, Canada, and the Middle East, but in recent years he has settled down locally to focus on his book ministry. At present, he speaks occasionally on weekends for conventions, but not on a regular basis. His desire at present is to stay away from the pulpit and serve the Lord through writing and book distribution ministry which he thinks is the purpose for which God had called him at a very young age.

Samkutty , beginning in 1971, has published articles and short stories in Malayala Manorama Daily (India's largest regional language newspaper) and in various Christian and secular periodicals in India and abroad. His articles have also appeared in scholarly journals published in America. His teaching specialties are British Literature, World Literature, and African-American Literature. He also teaches college-level courses in Composition (Expository and Fictional Writings).

In 1995, his novel Palam Thettiya Theevandi received the BEST NOVEL AWARD given by World Malayalee Association . His short story "Surat" was selected for the first prize out of more than one hundred short stories submitted for the "Kerala Express Weekly Short Story Competition" held in 1996, the selection committee chaired by Professor K.M.Tharakan, former editor of Malayala Manorama Weekly and former president of Kerala Literature Academy. Other awards received by Samkutty: Pentecostal Press Association Award for the Best English Article(1993), Kerala Christhava Academy- Mahakavi K.V.Simon Award (2002), Pentecostal Press Association Best Malayalam Article Award (1996), North American Pentecostal Writers Forum Distinguished Writer Award (2003). In 1996, Dr. Samkutty, Bishop K. P. Yohanan, and Mr. J. V. Peter were honored by Sarga Samithi (Creative Literature Academy) for their contributions in the literary, communications, and music fields.

Samkutty has composed more than twenty devotional songs, some in English but most of them in Malayalam, many of them available in CDs. Two of his devotional songs were published in the 1980s in the world-famous Maramon Convention Song Book. Most notable of his productions is a one-hour lecture in Malayalam language titled "Bharya- Barthuru Bandham" (HUSBAND-WIFE RELATIONSHIP) in which Evangelist Samkutty underlines the basic principles of a happy family, suggesting ways to solve domestic conflicts. Multiple thousands have visited a dozen websites that uploaded this lecture on family life, and a large number of divorced and separated couples have been reunited after hearing this lecture , causing them to reignite their "first love" ; thousands of already happy couples have experienced their "love flame" revived, according to testimonies Samkutty has received from every continent.

Though Samkutty is a fundamentalist and conservative in his faith, his conventions are attended by people of various religious and denominational backgrounds, because he preaches and writes with love in his heart, reaching out to all people regardless of racial, religious, and denominational differences. He respects the opinions of all without sacrificing the basic tenets of his own belief system.

Recently Samkutty has started an Email Ministry through which ideas of encouragement, reproof, rebuke, and spiritual comfort are communicated to thousands of people world-wide through the internet.

Dr. Samkutty lives with his wife Dr. Pushpa, a microbiology professor, in Louisiana. They have a son (Ranjith), a daughter (Bindu), and a grandson (Justus). Together, this husband-wife team is praying consistently and working diligently to reach people around the globe with the saving and delivering power of Jesus Christ.
Contact Information
E-mail 1. ecsamkutty @ gmail . com
E-mail 2. ecsamkutty @ yahoo . com
E-mail 3. ecsamkutty @ hotmail . com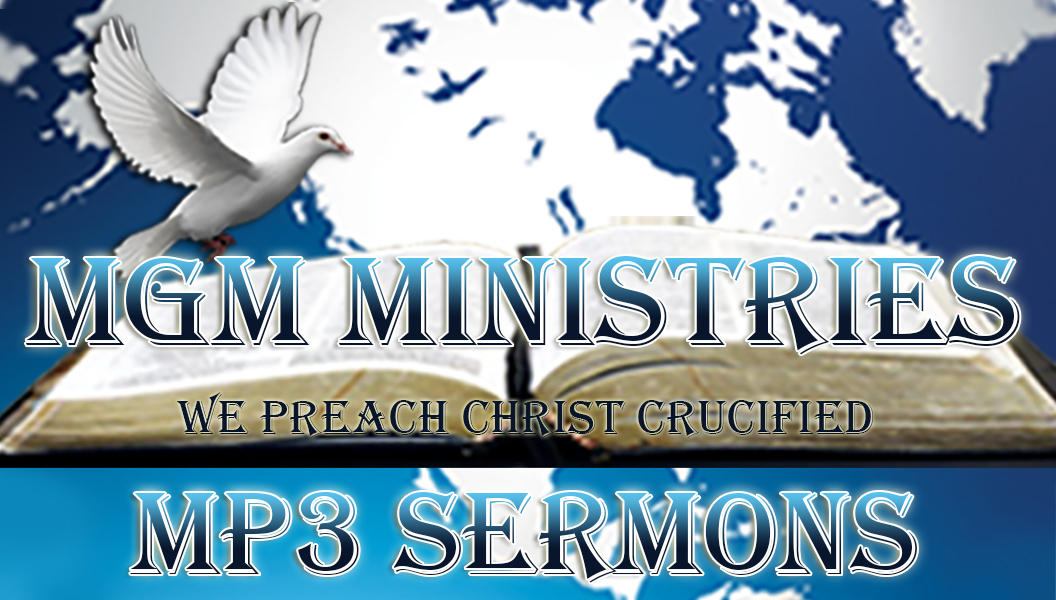 More Messages from Ezhamkulam Samkutty...
Check back for more Sermons!